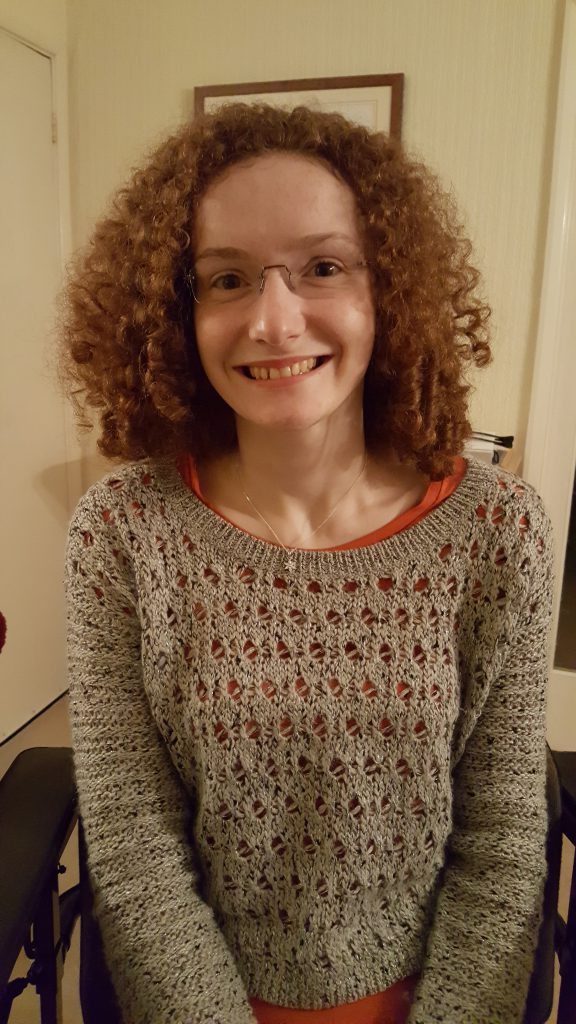 In May 2020 as part of the Life on the Breadline research guest blog posts during the Covid-19 pandemic, we heard from disability activist and blogger, Hannah Deakin, on 'How will disabled people manage through the Covid-19 pandemic?' . 9 months later, we hear from Hannah again as she reflects on disability and the pandemic. Hannah writes:
The past year has been difficult for everyone, especially disabled people. According to the Office for National Statistics (ONS):
6 out of every 10 deaths caused by Coronavirus were disabled people up to 20th November 2020, (30,296 of 50,888 deaths)
At the time of writing this we have just gone over the horrifying 121,000 deaths mark. This means if the pattern of statistics continued approximately 72,600 disabled people would have died from Coronavirus so far. That is quite a hard and shocking statistic to swallow. Although, they are not just statistics, they are people. People, whose lives were cut short and whom families are grieving for.
For most disabled people the last year or so has been an increased battle and struggle. There is still rarely a BSL (British Sign Language) interpreter on the Prime Ministers updates, those on ESA (Employment Support Allowance) have not been given an increase of £20 a week like those on Universal Credit. Many disabled people have had to choose to go back to work or risk losing their job when shielding ended, others have had to struggle through, spending most or all of the last year housebound, to try and protect themselves from the virus. In some cases, having a huge detrimental effect on their mental health, wellbeing and loneliness.
I was worried that we were coming to the position in January 2021 that the NHS may have had to choose who they saved, leaving many disabled people scared about whether they were worthy of saving. Fortunately, this hasn't been the case. However, although there was widespread uproar and condemnation of last year's situation of the distribution of DNR (do not resuscitate) letters, it has come to light that people with Learning Disabilities have been issued DNR letters in this second wave.
Is this suggesting their lives are not as valuable? Or are more expendable?
Organisations have battled to get those with disabilities moved up the priority list for the vaccine and Scope has campaigned for the #WeWontBeForgotten campaign. Asking the Prime Minister not to forget disabled people.
Success has been made moving those who are extremely clinically vulnerable up the list. Nevertheless, there are going to be so many with severe disabilities and with underlying health conditions at increased risk but who don't have one of the conditions mentioned. Similarly, to the distribution of shielding letters during the first lockdown, it looks as if the area you live in and who your GP is, may affect whether an individual gets the vaccine earlier in one of the priority groups or not.
I had no idea when I will get a vaccine, now I believe that I will not get it any earlier as I don't fit in any box. I have never fitted in a box! After enquiries I have found out how to register my PAs (Personal assistants) for the vaccine – they qualify as front-line health and social workers. So, at this rate it will look like all my PAs will have it but I won't. Which is some respects is strange – they are looking after someone who is vulnerable, they will be protected, but can still pass it on to the person who is more at risk and hasn't had the vaccine!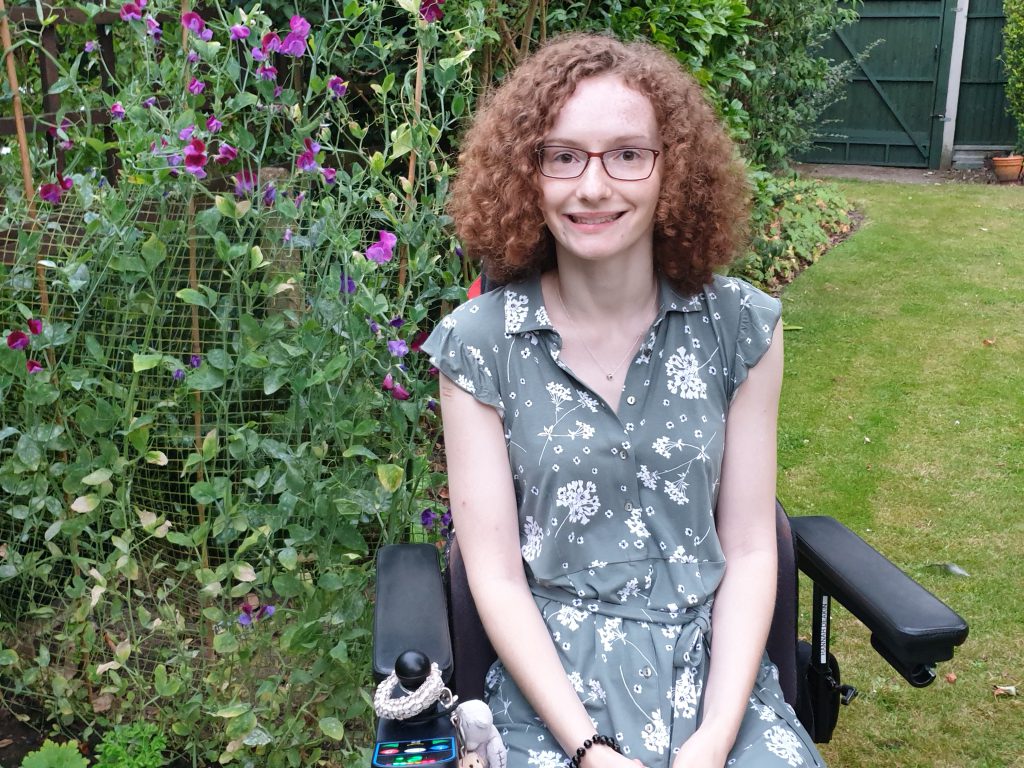 On another note, a positive one, my hydrotherapy and physiotherapy sessions started again in August and have continued since. This makes a huge difference to me, especially being able to get into the water, stretch, move around and be free. It helps my muscles, joints, pain and mobility.
I restarted my work experience in August, that I do for 3 hours one day week, however this time from home. After taking a while to adapt, it has been good that I have been able to continue it, albeit remotely.
It has been a challenging period employing PAs and needing care. I am so grateful to my parents who have done even more than they normally do. Without them there would have been so many times I would have been left in a difficult position, to say the least. I am lucky that my family and my PAs have not had Covid-19. Unfortunately, one of my PAs has been seriously ill.
Recruiting PAs during the pandemic has been tricky, for a temporary position whilst one is off sick and a permanent position. I know all my PAs quite well and think they are relatively careful with social distancing, limiting contact and trips out. However, there will not be that same trust initially. Can you trust them? Furthermore, gaining an impression from someone is hard enough in a short interview, but then trying to do that on zoom or a video call is even harder. However, you want to try and keep the number of people in the house to a minimum.
The continuation or restarting of many events or meetings via Zoom has been another positive. I started a journalism course via Zoom in the first lockdown through Ability Today. We have also listened to weekly church services recorded online, and started 'Fruitfulness on the Frontline' course with the church. These things have firstly been particularly supportive through the pandemic, but also would either not have been possible, or been very difficult to achieve and attend if they had not of been online in normal times.
Hopefully you are all keeping safe and well and next time I write, the world situation with Coronavirus, will be much improved. Please take care, stay positive and be very kind to yourself.
To read more from Hannah visit her blog – Hannah's hope