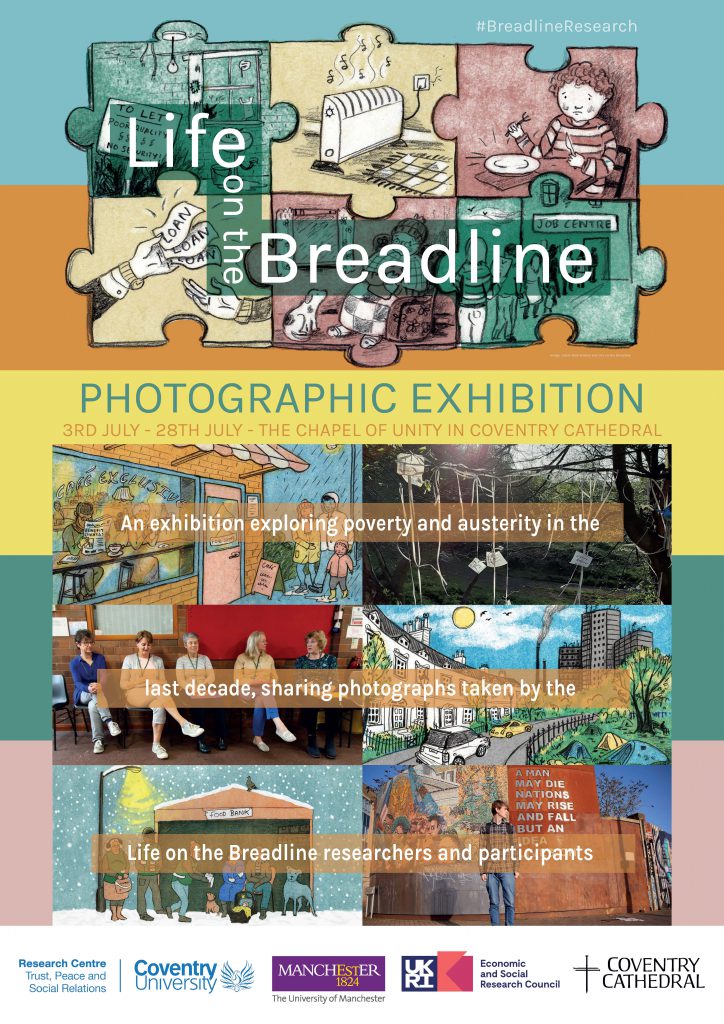 Life on the Breadline is a challenging new exhibition being premiered in Coventry Cathedral this summer
Date: 3rd July 2021 to 28th July 2021
Time: 10am to 4pm from Monday to Saturday, and from 12.30pm to 3pm on Sundays
Where: Chapel of Unity, Coventry Cathedral
The exhibition features photographs from our Life on the Breadline grassroot case studies in Birmingham, London, and Manchester which challenge the way we think about people's experience of poverty in the UK and how Christians have responded to poverty during the 'age of austerity'.  The photographs have been taken by the research team and by local residents, volunteers, and staff at the six case study projects.
Book your free exhibition ticket here
The exhibition is free to attend, but to manage Covid-19 restrictions, visitors are asked to book a free ticket in advance through the City of Culture website. Please check the Coventry Cathedral website ahead of your visit for up-to-date Covid-19 restrictions.