This week our guest blog post comes from Rebecca Stockman who works with YMCA St Paul's Group in delivering Merton Winter Night Shelter. Rebecca writes:
In Merton, a multi-faith, grassroots winter night shelter, MWNS, has been running and growing since 2011. Just last Autumn it seemed like a daunting leap to make a badly needed extension to the provision – extending it by 7 weeks, extra venues and another 100 or so volunteers. At that time, we couldn't have imagined having recruited and prepared people and venues to increase our provision by 50% only to have to pivot over two days from a smooth running and well-established rotating scheme into a sole venue as a static provision with drastically reduced volunteer teams. But that is what we did together to ensure that our guests and volunteers were still safe in the world of Covid-19; the commitment, flexibility and tenacity of the community groups and individuals involved frankly blew us away.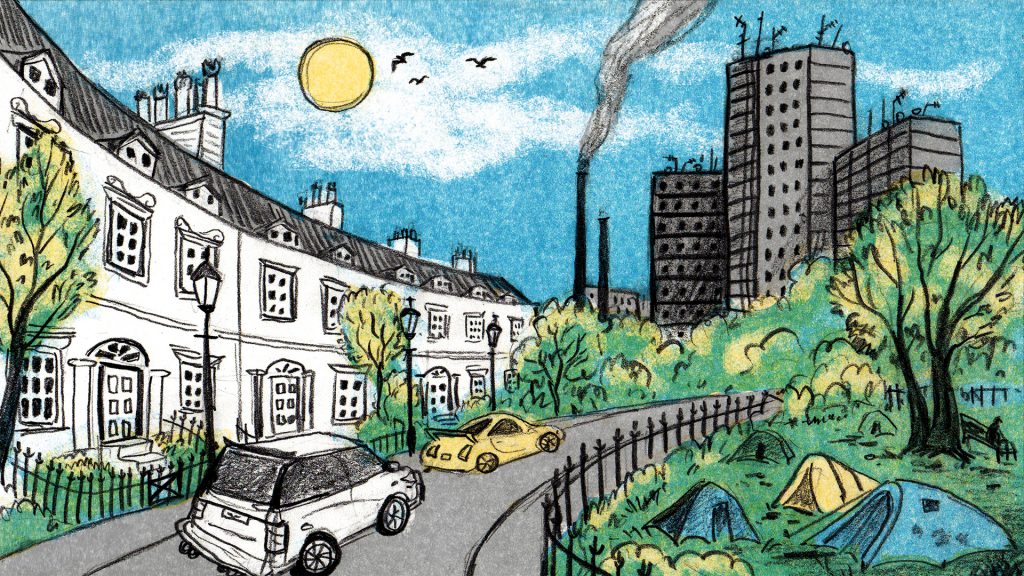 We sat together with the guests and other volunteers, with a good deal of clumsy sign language, to explain the changes in place and the limits to free movement. To somewhat blank faces, with none of us then fully understanding what was to happen, we were trying to get across the gravity of the situation. Many were unaware of the virus at all – hard to imagine now. We explained that the shelter scheme was no longer moving but remaining in the church hall we were all sat in, that we needed to keep distance from each other, wash hands with high frequency and report coughs immediately. The challenges of needing to self-isolate in that environment were discussed though few real solutions emerged.
Over the next few days text group messaging was relentless, offers of help came from every angle and the changes needed were very quickly put in place. But behind that was a shadow of fear. Volunteers didn't know if they could help or they wanted to but conflicted with families seeking to protect them. Our guests became fearful of each other and anxiety was running high. Guidance from government was evolving at pace and it was a challenge at times to keep up and keep everyone informed.
Then, just as food supplies as well as healthy and willing volunteers were becoming harder and harder to find, we heard the news that all the night shelters in London were due to 'decant' into hotels arranged through government agencies. The relief was palpable, however the next 5 days before our guests were successfully transferred into hotels rooms were intense. While most of our guests were positive about the move one or two experienced triggers around the containment involved and struggled with the change enormously – one left to go back to the tent he had been living in for the past 4 years, such was the strength of feeling for him.
Once the majority of MWNS guests were settled in their rooms, the future for all those being accommodated in this way became the greater concern. Over the past two months now there have been layers of activity in response to the situation. There have been reports of central government ending funding for the scheme, and concerns from local government about how they can respond. Pressure from homelessness agencies such as Homeless Link as well as faith and community groups has focused on the opportunity provided by the situation to ensure that those now housed, albeit temporarily, in hotels does not result in a mass exodus back onto the streets but into accommodation for the long term. Programmes such as Housing First have been discussed in many forums as a potential solution to this. The MHCLG has responded by recently announcing the intention to create 6,000 new homes in the UK to 'end homelessness for good'.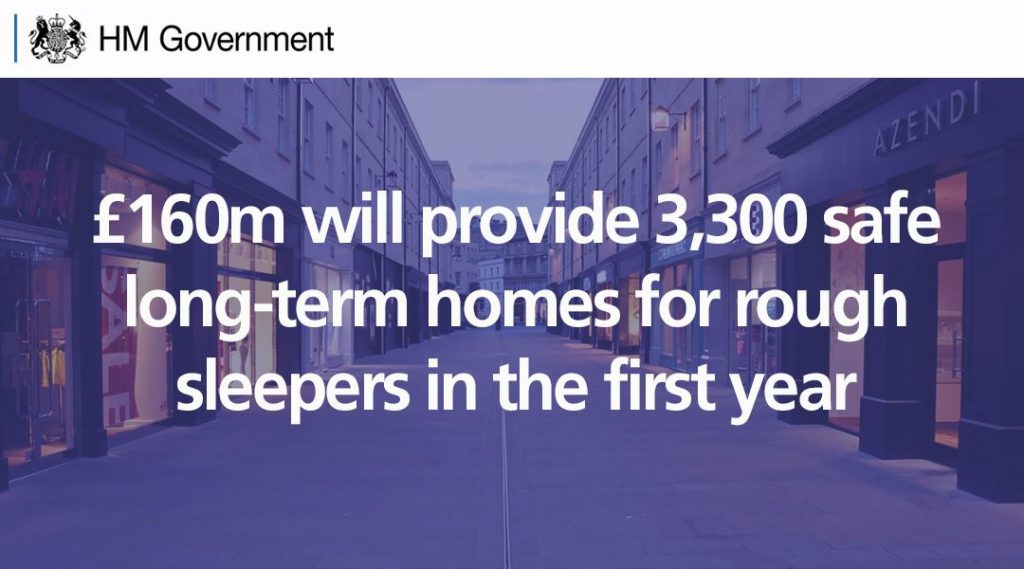 Dame Louise Casey has created a task force to take a longer-term view on what is needed to change the situation, looking at the support needed to make changes sustainable. With all these efforts there is a sense of collaboration being key, and an appreciation of what has been achieved so far by grassroots groups.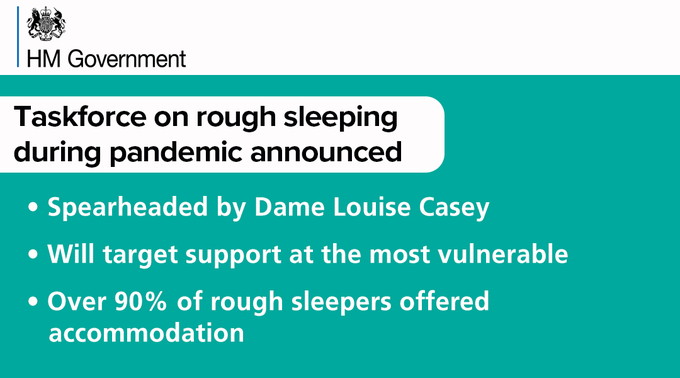 Undoubtably there is a crack in the system here, allowing a glimmer of hope for tangible and much needed change in the future. Clarity over the landscape ongoing is lacking, however I have seen through community organising as well as professional networks the passion for change that exists. While time passing allows for the questions to be answered and kinks ironed out, it doesn't alleviate the fear the individuals currently isolating in hotels are no doubt feeling and what will happen to them when 'normal' resumes – whatever is meant by that these days…
Thank you Rebecca for writing this blog post – click here if you'd like to connect with Rebecca.
Are you interested in writing a guest blog post for Life on the Breadline? Get in touch with Stephanie at stephanie.denning@coventry.ac.uk